Luisa Mejia
Phone:
+49-(0)431-500-31601
Address:
Arnold-Heller-Straße 3, Building V40
24105 Kiel
Visiting Address:
Room 24
Kaistr. 101
24114 Kiel
E-Mail:
Luisa.Mejia@uksh.de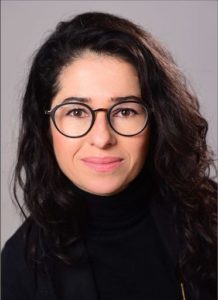 Career
Period
2020 – today
Research Associate at Institute for Medical Informatics and Statistics, Section Medical Informatics of Kiel University and University Hospital Schleswig-Holstein
2010 -2019
Clinical Research Associate (CRA)
Stryker Trauma GmbH – Schönkirchen, Deutschland (SH)
Conduct of clinical trials in accordance with the sponsor's Good Clinical Practices and Standard Operating Procedures (SOPs). During my tenure at Stryker, I participated in various projects worldwide.
2008 – 2010
M. Sc. Biomedical Engineering
Universität zu Lübeck – Fachhochschule Lübeck
Lübeck, Deutschland
2006 – 2008
Biomedical Engineer
Simón Bolívar Hospital
Bogota, Colombia
2006
B. Sc. Biomedical Engineering
Antonio Nariño University
Bogota, colombia
Research
My research interests primarily include telemedicine, user-centered design, patient experience, project management, and medical device integration.
Projects